The advent of technology has blessed us with many tools and devices which have simplified our lives in many ways. Their impact in every sector is quite evident. Whether it is about streamlining the process or making things easy, technology plays a crucial role there. Another point to note is that these systems automate the entire process, thus leaving very less scope of errors or flaws. In this blog, we unfold different types of remote monitoring systems, which are tools and devices that help in tracking any error or flaw and report the same to avoid any hassle.
When it comes to the application of the same, then there are several choices like:
Monitoring overflow of water

Traffic management

In the healthcare segment, we have Remote Patient Monitoring
In this blog, we will be unfolding details about Remote Patient Monitoring as a part of RMS and what are its benefits.
What is Remote Patient Monitoring?
This is a part of homecare telehealth. In this, the patient makes use of mobile medical devices to collect patient-generated health data and shares the same with the healthcare professionals. As per Berg Insights, the Remote Patient Monitoring will rise at an annual compounded growth of 48.9% by 2020, making it reach around 36.1 million patients. So, we can say that this is the future of healthcare.  
You can share information like heart rate, blood pressure, weight, etc. The objective is to seek instant help from the doctor in case of need. This is especially beneficial for those who are recovering from chronic disease or are suffering from an illness which needs regular monitoring. The idea is to gather the right information and instant sharing with the healthcare professionals, which allows you to get the right feedback and advice on the same.
Some of the popular remote monitoring systems used for patients include:
·             Glucose meters
·             Heart rate monitors
·             Blood pressure monitors
·             Remote infertility treatment
·             Diet logging program etc.
In simple words, we can say that it can be a tool or a software that helps you keep a record of all data of the patients and keeps the doctor and the patient on the same page.
Advantages
It has the following advantages:
Keep a tab on the patient information– One of the key advantages of the Remote Monitoring System is that it gives you better control over the patient's health information. Since everything is fed into the system, you can access it at any point in time. Thus, making it easy to check the patient's data.  
Easy to use– Remote Patient Monitoring is a category of Remote monitoring systems. It helps healthcare workers to collect data from patients via a computer system. Patients themselves can be trained to monitor and send details of weight, blood pressure and heart rate either directly or through an app that can be installed.
Assurance- One of the key benefits offered by this system is that it assures the patients that there is a regular check on their health status, thus if any problem arises, then it will be taken care at the right time. When such a device is installed, the patient is better able to understand his condition.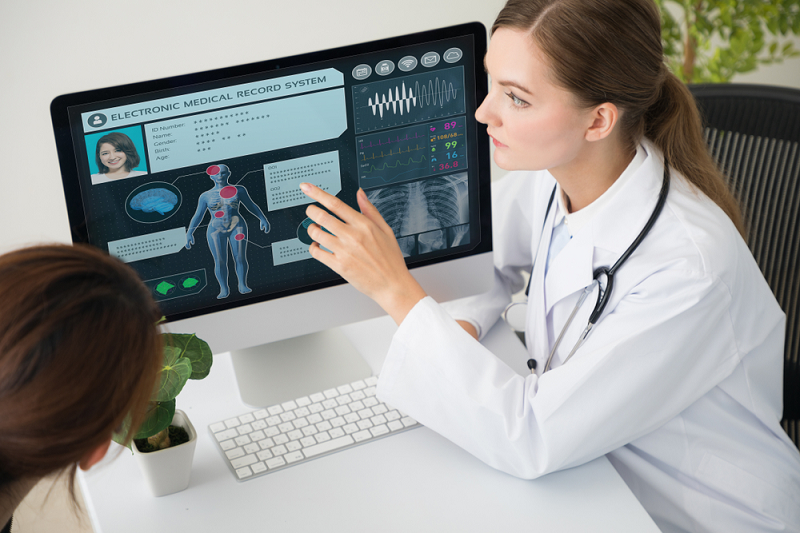 Final Thoughts: Remote Monitoring Systems for patients can collect, store and transmit the health data whenever it is required. It is especially helpful to patients who suffer from chronic illness and require constant monitoring. Senior citizens who live alone are particularly vulnerable. This is the ideal way of looking after them. Remote monitoring systems are helpful in all areas of business and healthcare. However, one needs to choose the right device or software. Since there are several options available in the market, you must rely on the ones which offer the right features that you are looking at.