A security fence is one that envelopes your property and marks it out from the surrounding plots. It is also the first thing that a visitor comes across when they're visiting your home. This will be the first line of safety that you will draw around the property. Thus, it is very important to have a security fencing that catches the eye of any passerby or visitor who is visiting your property.
There are different types of fencing based on their materials, such as wood, chainlike and vinyl, so there are usually a lot of options to choose from. Due to the importance that a security fencing holds in regard to the appearance of your home.
There are a few things to consider before buying a particular type of fencing:
1. Privacy:
Privacy is one of the key factors that promote the use of perimeter fencing. A perimeter fence around your property helps prevent outsiders from encroaching inside your property, making sure unwanted personnel is not able to enter the premises. They also help your interiors to be secluded from outside eyes, giving you privacy. The type of fencing chosen for a property also usually revolved around the extent of privacy the homeowner needs. Hence, for example, wooden or vinyl options are suitable for those who want complete seclusion of the property from the outside, whereas chain link fences provide a sense of transparency.
2. Security:
Perimeter fencing allows your property interiors to get privacy from outside.  Even more importantly, it keeps out outsiders from entering your property. This helps in providing the much-needed security to the members of the household, as well as the property itself, from outside agents such as burglars. If a person lives in an area that has a common occurrence of crimes, or near a forest, having sturdy fencing is one of the must-haves in order to get a good night's sleep.
3. Demarcation of property:
Marking out the extent of your property is another important task that can be achieved by the use of perimeter fencing. Whether it is a large farm or a congested urban area, the land is a valuable commodity. Therefore it is important to demarcate one's own property extents. It helps in preventing any neighbors from encroaching onto your land and also for you to have an idea regarding the available space when makings construction on the property.
4. Safety:
Sturdy perimeter fencing is a must-have for all households which have any sort of pets your young children in the house. This is even more so if the property is located in a traffic-heavy area or by a major road. The fencing ensures the safety of your pets and little ones, making sure they do not wander off outside the home. Fences are also usually the place for attaching signs such as ' beware of dog', in order to inform outsiders and those visiting about your pet. You could also add signs like 'no trespassers allowed' 'no parking in front of the gate' or 'keep out'. This is a great option to discourage outsiders or a passerby from provoking your dog and causing an unpleasant incident.
5. Appearance:
Perimeter fencing is a great way to express your decorative creativity. A beautifully designed perimeter fence is sure to catch everyone's attention and give your house a distinct look. It is also important to match your fencing style with the overall decorative theme of the house itself.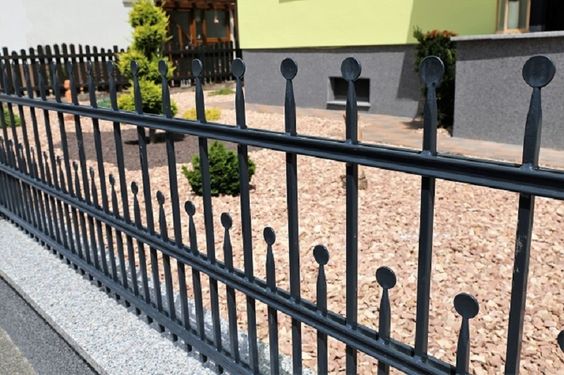 Well-designed security fencing performs the function of protection, providing privacy as well as being a great decorative setup for any household. It helps your property stand out from those around it and makes the first impression on anyone visiting it.